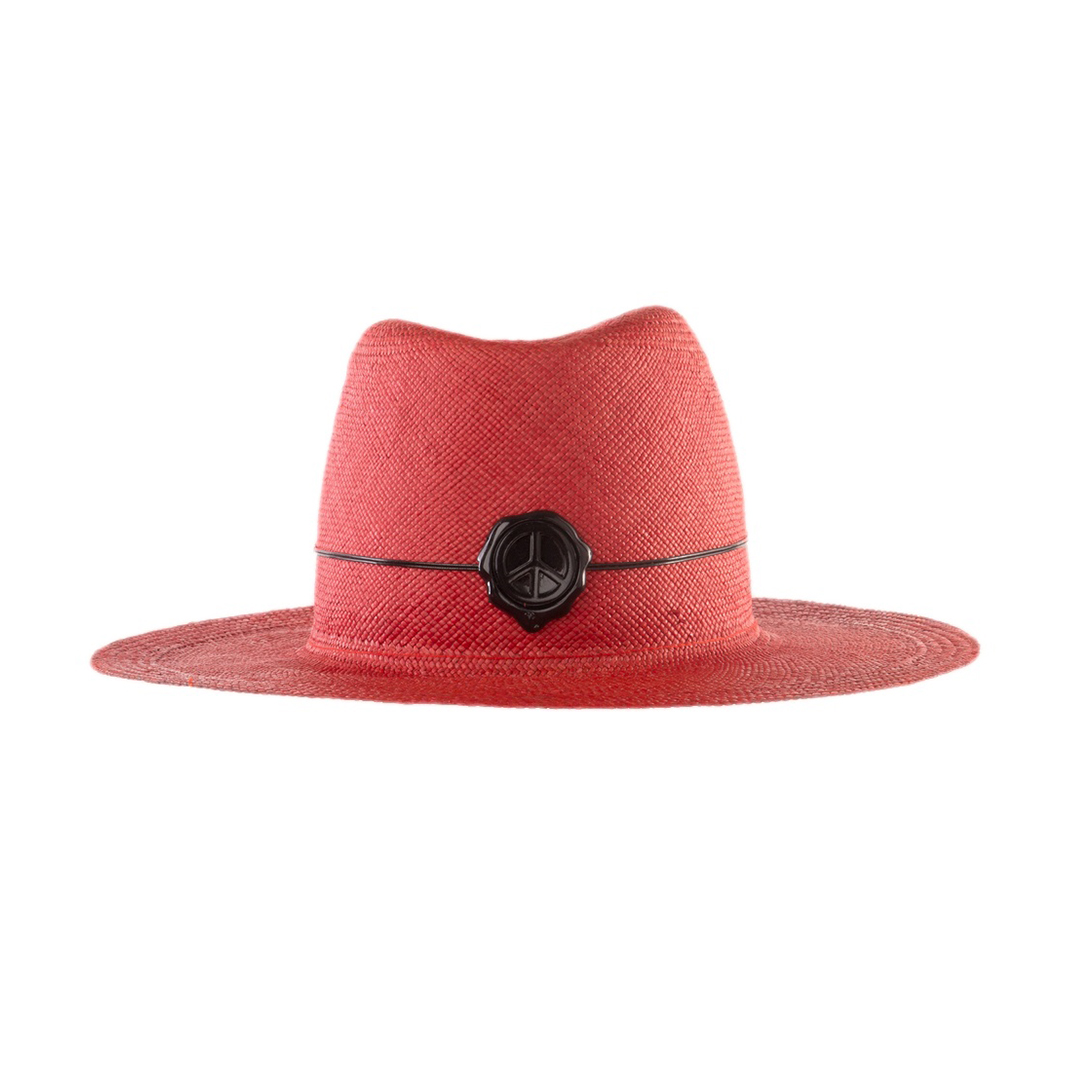 PEACE AND LOVE - BLACK
Peace and love is what we all need especially in today's world. Inspired by the wax stamp used to seal letters from about the 16th century, the peace and love stamp is made with resin and hand painted in black.
Composition: Panama, hand painted resin stamp, leather wire.
ALL HATS COME WITH A FANCY HAT BOX – PERFECT FOR STORAGE
PRODUCTION TIME UP TO 2 WEEKS