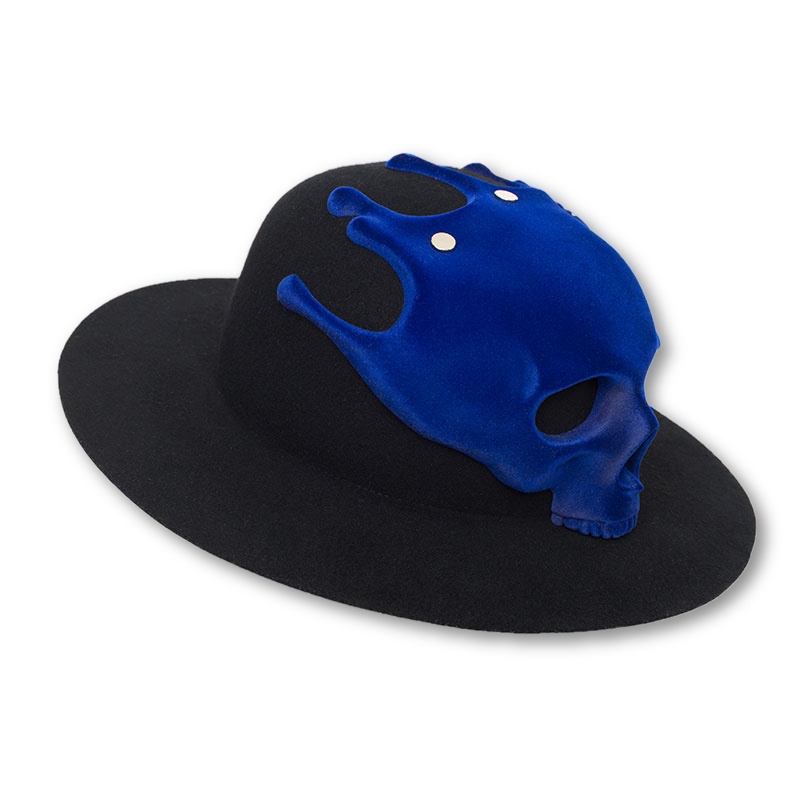 CRANIUM - NIGHT BLUE
It's crafted to perfection with the hand-blocking technique. The melted skull located at the front is made of a high-quality resin material that is custom fit to every hat, it is then topped with a flocking velvet fabric.
You will be the admired by everyone you meet in this magnificently regal hat, exuding power, wisdom and prestige.
ALL HATS COME WITH A FANCY HAT BOX – PERFECT FOR STORAGE
PRODUCTION TIME UP TO 2 WEEKS